ANNOUNCEMENT: PGTA Qualifying Tournament Conditions
Qualifying Tournament
Conditions of Competition

Schedule:

April 2 & 3, 2018 (Monday & Tuesday) : Official Practice Rounds
April 4 – 7, 2018 (Wednesday to Saturday) : Qualifying Rounds
Venue: Luisita Golf & Country Club, San Miguel Tarlac City

Format:
– Open to the first 132 paid entries (Professional & Elite Amateurs)- The qualifying will be conducted over 72 holes of stroke play (4 rounds).
– After 36 holes (2 rounds) of play, the field will be cut to the leading 80 players and ties who will continue on to play 2 further rounds of 18 holes. At the conclusion of 72 holes of play the players will be ranked accordingly, wherein the leading 40 qualifiers and ties will compose Category 2 of the PGTA starting fields.
– Should there be a tie for 1st place, this will be decided by a hole by hole play-off.

Eligibility:
Professionals
– Open to Filipino and Foreign professional golfers
– Players who are not serving suspension or banned from the Philippine Golf Tour (PGT) and PGT Asia (PGTA)
Amateurs
– Open to any male golfer (must be 16 years old by March 8, 2018)
– Have intent to turn professional if qualified.
– Must posses a USGA handicap index of 2.4 or better for the month of March 2018

Online Registration:
Log on to: http://pgta.ph/pgt-asia-tour-online-entry-form/

---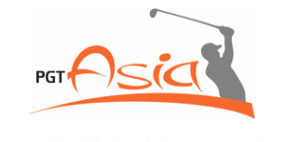 Entry Fee: $400
All entries will only be confirmed upon payment of the entry fee.
Entry Fees should be paid to the following bank account:
Bank Name: BANCO DE ORO (Dollar Account)
Account Name: PILIPINAS GOLF TOURNAMENTS INC.
Account Number: 1041-1002-5292
Bank Address: Carmen Planas-Rada Branch, Binondo, Manila
SWIFT Code: BNORPHMM
Note: Players to shoulder bank fees
Bank deposit slips must be scanned and sent to jocelynduque@pgt.ph
Deadline of payment: When the FIRST 132 entries have been confirmed (payment duly received by PGTI) or 5:00pm March 30, 2018 (Philippine time), WHICHEVER COMES FIRST.
---
Related Posts