2018 ICTSI Pradera Verde Classic (PGTA): Mondilla rejoins PGT Asia hunt at Pradera
Mondilla skipped last week's PGTA's sixth leg at Eagle Ridge to compete in the Singapore Open against some of the world's best players, including eventual winner and reigning Masters champion Sergio Garcia. But despite missing the cut by six, the Del Monte ace remains confident of his chances heading to this week's $100,000 event serving as the seventh leg of the region's newest circuit put up by ICTSI.
"It was a great experience and it was really a different level. One has to be tough and well prepared," said Mondilla, the reigning PGT Order of Merit winner. "Though I missed the cut, I learned so many things which I'm sure would make me a better player."
But PGTA Riviera leg winner will be up against a crack field that includes four of the five other winners of the inaugural tour, all eager to become the first two-leg champion along with a host of others seeking to join the elite circle of PGTA victors.
Jhonnel Ababa, for one, is upbeat of his bid for a second straight PGTA plum after fashioning out a record seven-stroke romp at Eagle Ridge where he emerged as the only player to shoot under-par scores in all four days.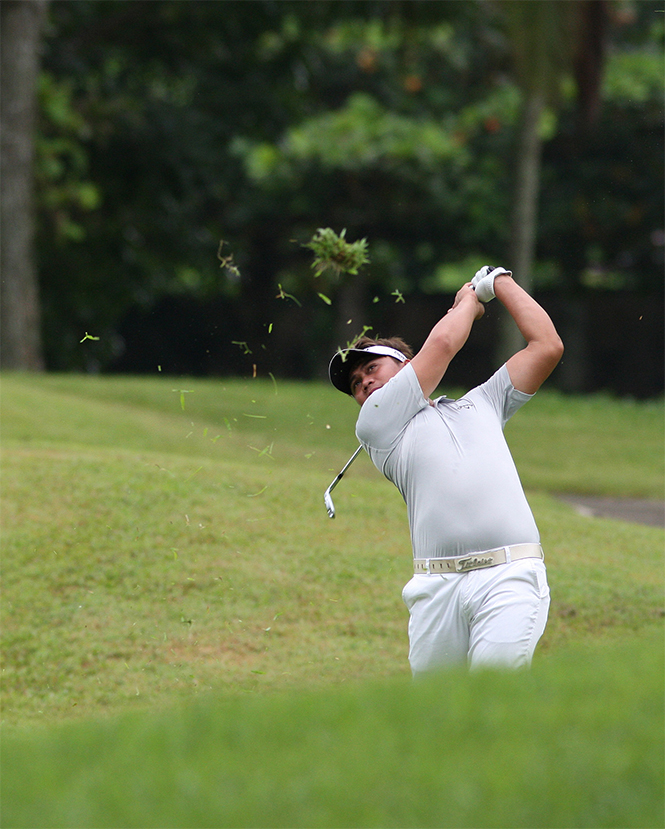 He expects to sustain his form but also braces for an equally explosive games from the rest of the 87-player field at the long but flat Pradera Verde Golf and Country Club.
PGTA Wack Wack leg winner Tony Lascuña, Splendido champion Rene Menor and CAT Open titlist Justin Quiban are also in the fold, each gearing up for a four-day shootout in the event organized by Pilipinas Golf Tournaments, Inc.
Focus will also be on the 29 foreign entries, each trying to break into the locals' domination of the PGTA, including Americans Nicolas Paez and John Michael O'Toole, Thais Pasavee Lertvilai and Tommy Mansuwat and Canadian Lindsey Renolds.
Others expected to contend for the top $17,500 purse in the 72-hole championship are Singapore's Choo Tze Huang, Aussies Rick Coleman, David Gleeson and Dane Mcardle, Indonesians Elki Kow and Clement Kurniawan, Macedonian Peter Stojanovski and Dutch Guido Van der Valk.
Meanwhile, the leading pros test the Mike Singgaran-designed 27-hole layout in today's pro-am tournament where they will be paired with officials and guests of the event's chief backers, including ICTSI, by Custom Clubmakers, Meralco, Champion, Summit Mineral Water, K&G Golf Apparel, BDO, Sharp, KZG, PLDT and M.Y. Shokai Technology, Inc.
Clyde Mondilla hopes to turn his brief Asian Tour stint into a positive drive as he resumes his hunt for a second Philippine Golf Tour Asia crown in the ICTSI Pradera Verde Classic beginning tomorrow (Wednesday, Jan. 24) in Lubao, Pampanga.
---